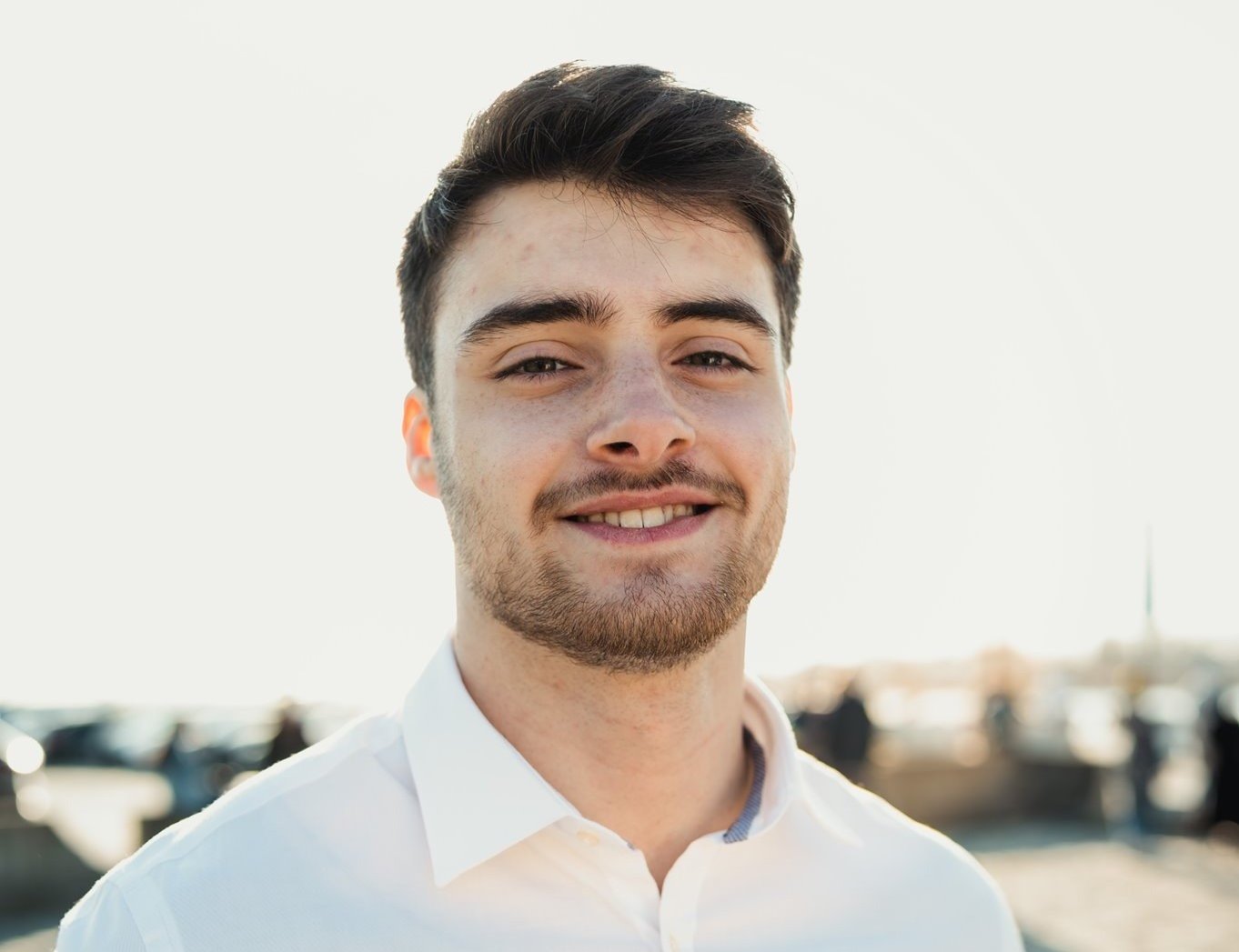 A day in the life of Paulo
Paulo gives us a glimpse into his life today, what does he do in the morning? How is his internship at manley going?
In this blog post he shows step by step how he fills his day.
It's 7:30 am, time to get up. At least, that should be the intention. Secretly I set an alarm at 7:40 am and stay in bed.
When the 10 minutes have passed, I get up and prepare my breakfast right away. This time it's corn waffles with a chocolate spread coating. Strange combination at first sight, but one of my favorite breakfasts.
At around 8:00 am I step into the bathroom. There is no better way to start the morning than with a freezing cold shower, yes you heard right, ice cold. It immediately wakes you up and is also good for your immune system!
9:00 am - I have arrived at work and immediately put all my equipment ready so I can get to work faster. I'm working at manley as an intern. My internship is extensive and I have different tasks every day. These tasks vary from updating the website, managing social media to preparing press releases so that they are ready to be sent out. There is always something to do, which is good because that way I learn all the more.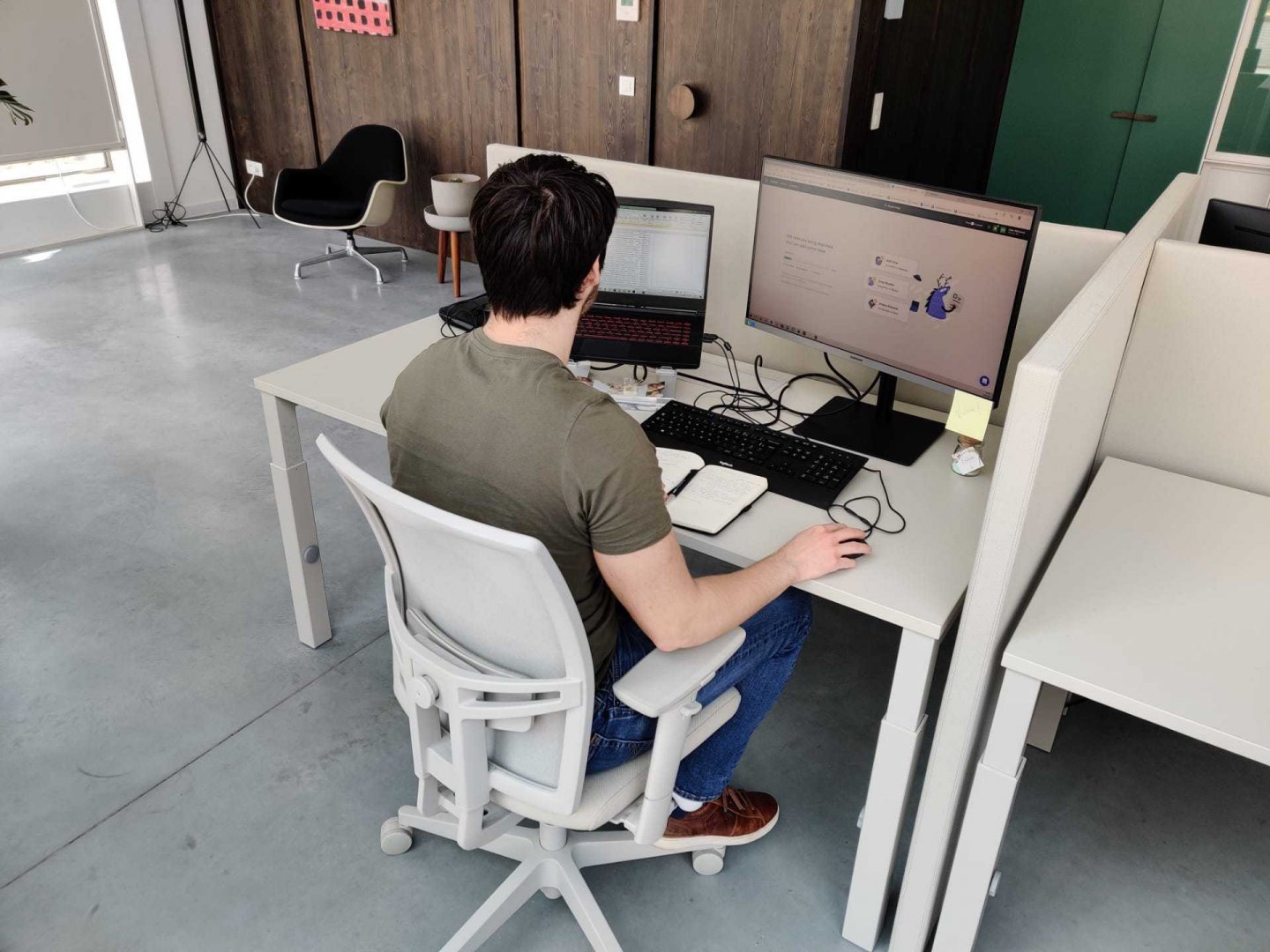 me at work
At 1:00 pm it is lunch time! I take out my green lunch box and eat my salad that I had already prepared last night. Because I want to live a healthier life, I try to get my daily amount of fruit and vegetables. And I am proud when my salad tastes delicious! Dinner time is also the perfect time to catch up with colleagues at work.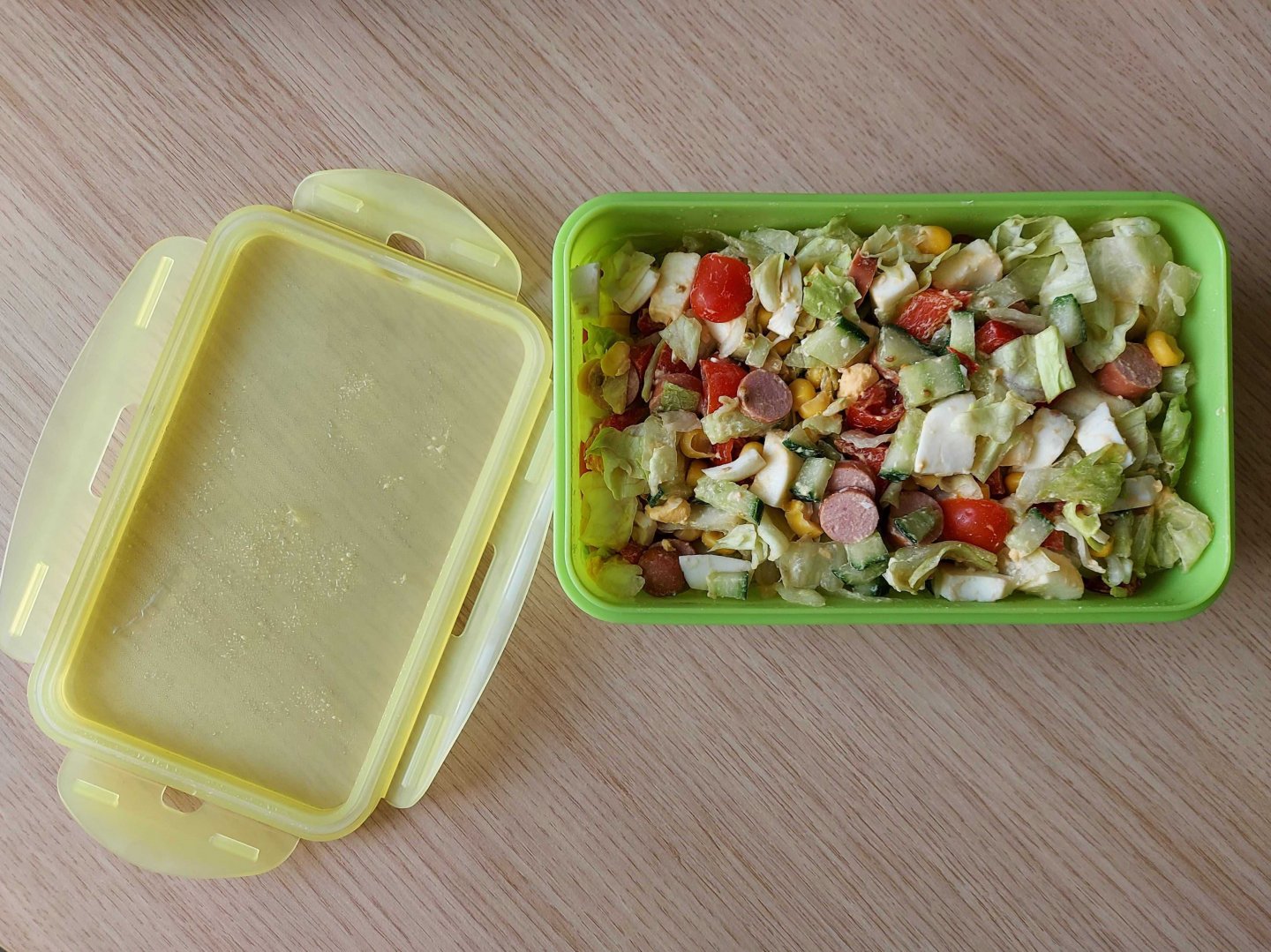 my healthy salad with corn, lettuce, cucumber, cherry tomatoes and sausages
6:00 pm - Working time is over so I get my bike and head home. I have the luxury of being able to go along the well-known 'kaaien' near the Schelde in Antwerp. This is always my zen moment of the day and at the same time I can enjoy the beautiful view.
At around 7:00 pm I often opt to exercise before eating. I exercise every day, either right before dinner or about an hour after. Normally I run to the nearest bar park in Rivierenhof to do my exercises. Today it is storming so I decide to exercise in the basement. As you can see in the picture, it is not the ideal place. But if it works, I'm not complaining. On today's schedule: 100 squats, 100 pushups, 100 situps, 50 pullups, and a 30-minute indoor cycling session.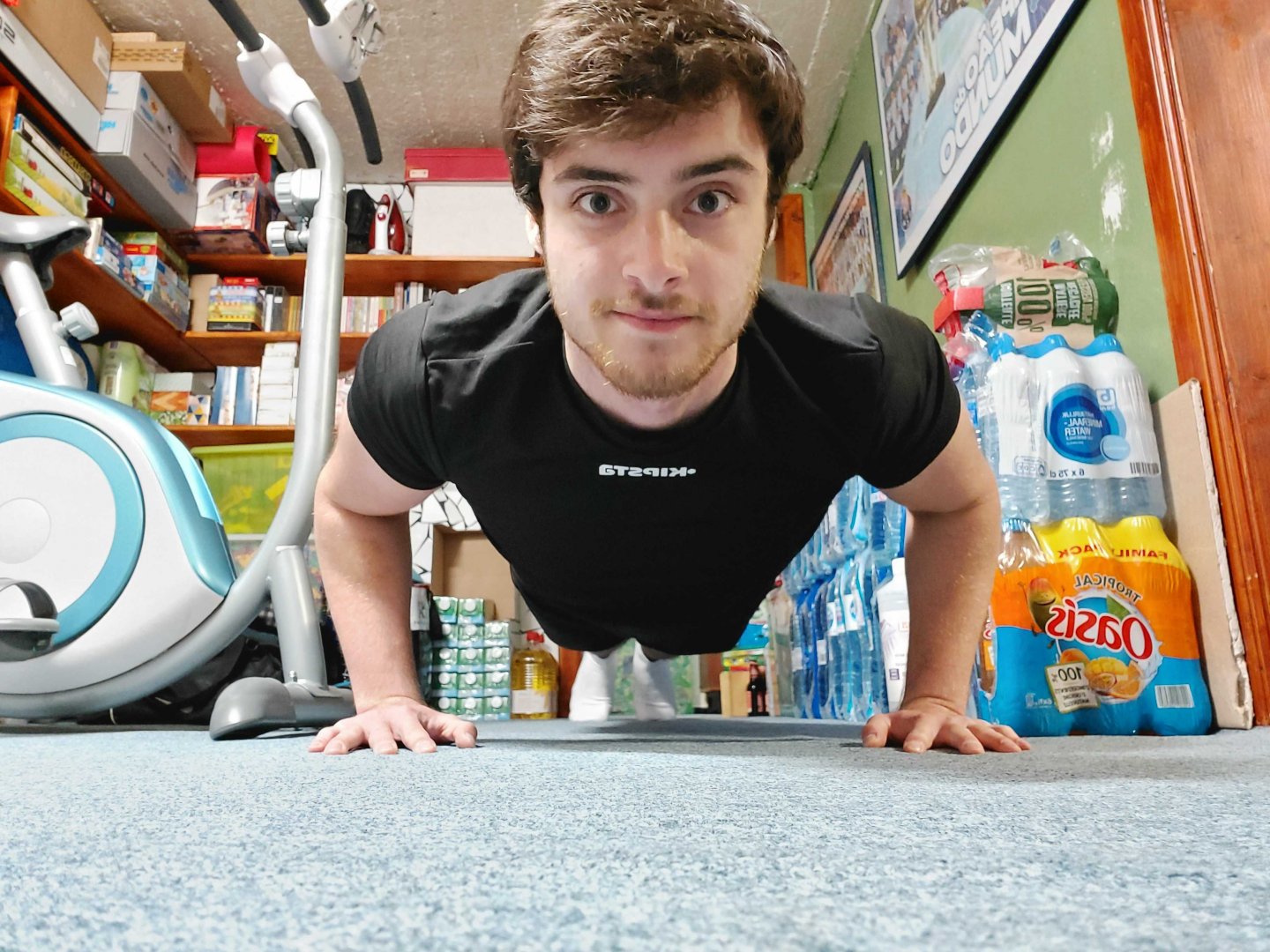 After the exercises I eat and prepare my lunch box for the next day. This way I can sleep a little longer in the morning. When the lunch box is ready, it is time to watch some series. I am currently watching Blacklist, what a series!
At 11:00 pm I call it a day and go lay in my bed. Half an hour in advance I put my mobile phone away to guarantee a good night's sleep, goodnight and see you tomorrow!