Innoveren kost geld, waarom dan geen taxshift om innovatiekost te compenseren?
The war in Ukraine, climate crisis, inflation, … Rather than being paralysed by the complexity of these problems, startups are showing their resilience in the midst of constant uncertainty. At Start it @KBC more and more fantastic sustainable initiatives are being set up by ambitious entrepreneurs, especially relating to the aspect of circular economy.
Start it @KBC, Circular Flanders and VITO have joined forces to support circular entrepreneurship among startups. Startups play a crucial role in this in terms of innovative strength, so it's important to support them.
Manley organized a round table discussion with the main question: How can the success ratio of circular start-ups be increased?
The following statements amongst others were discussed:
Only circular startups will survive
Legislation is the biggest obstacle for a circular economy today
Consumers are not yet ready to buy circularly
Circular economy is the salvation of Europe
Our aim of this roundtable was to highlight the authority of Start it @KBC by bringing stakeholders together to come up with new insights and recommendations that can help policy makers, companies, trade associations, investors, citizens, ... to increase the chances of success of circular startups. And it certainly succeeded in doing so!
With moderator Francesca Vanthielen and plenty of impressive speakers such as Brigitte Mouligneau of Flanders Circular and Dirk Lievens (business coach & innovation advisor at Start it @KBC), among others, it was an undeniably fascinating and instructive conversation. EcoTips and De Vlaamse Ondernemer were also present to pick up some of the interesting conclusions that were put forward.

We bundled the main conclusions in our press release.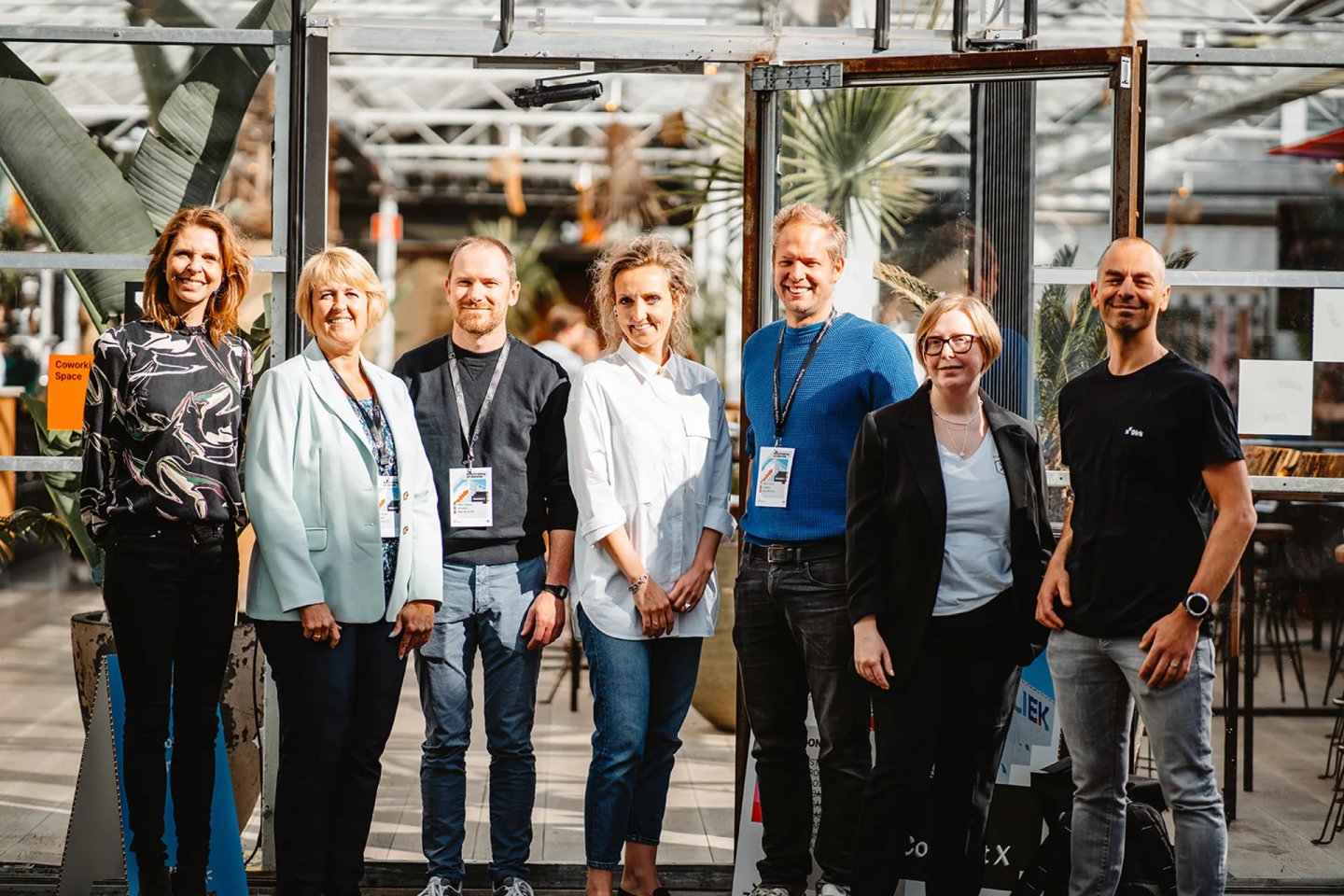 Francesca Vanthielen, Brigitte Mouligneau (Vlaanderen Circulair), Sebastiaan de Neubourg (Yuma Labs), Jasmien Wynants (Xandres), Gert Linthout (Mic Mac Minuscule), Mieke Daniels (Start it X), Dirk Lievens (Start it@KBC)